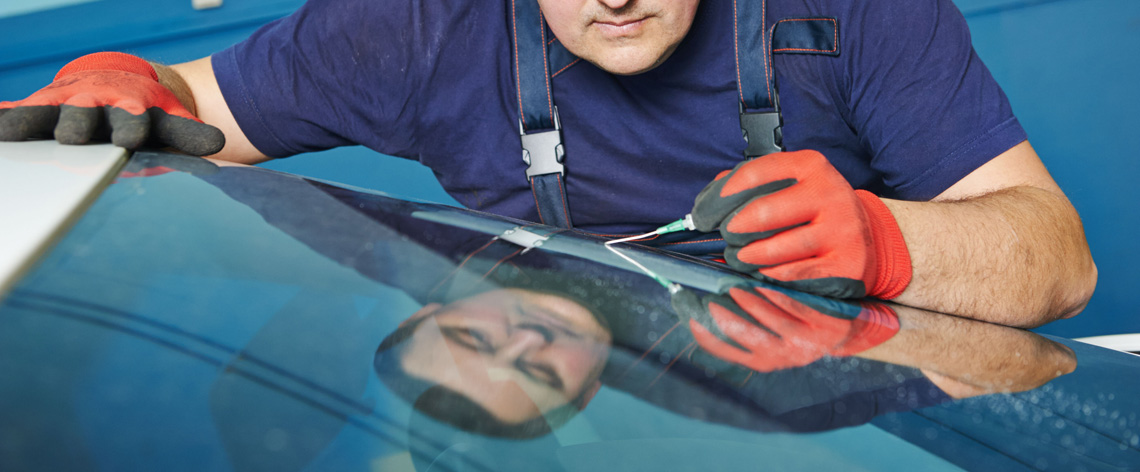 How do I know if the damage to my windshield can be repaired?
If your windshield damage is smaller than the size of a dollar bill, it may qualify for repair.
How long does it take to get my windshield repaired?
It's fast – 30 minutes or less. There's no waiting for an adhesive to cure. Once your repair is completed, your car is ready to drive.
Is a windshield repair safe/How does it work?
Windshield repair is safe and effective. The chip or crack will be filled with a special resin that is used to bond the damage. This helps prevent the damage from spreading. This process will also make the damage less noticeable.
Can you guarantee that the chip or crack will be invisible after the repair has been completed?
No. A windshield chip or crack repair is used to prevent further damage to your glass and to restore the structural integrity of the vehicle. While each incident of damage is unique, with most successful repairs, a slight blemish or imperfection where the impact occurred is normal. In most cases, you should expect the cosmetic appearance of the repair to show some improvement as compared to the damage prior to the repair.
How long will my repair or replacement take?
In many cases, windshield repairs can be performed in 30 minutes or less. Windshield replacements will often take 60 minutes or less, however, we recommend that you do not drive the vehicle for at least one hour after service is completed.
When I get my windshield replaced, what type of glass will I get?
IAS Auto Glass Solutions uses the highest quality OEM materials and current installation techniques available in today's auto glass market to ensure that your windshield replacement meets or exceeds auto glass industry standards.
How long will it be before I can safely drive my vehicle after I had the windshield replaced?
Our technicians use the best materials, including the industry's first adhesive with a one-hour drive-away time for windshield installations. The technician will advise you if any additional time is required.
Where do I need to go to get my windshield replaced?
As part of our continued commitment to quality customer service, we come to you for no extra charge. We will come to your home or workplace, whichever is more convenient for you.
Does my vehicle need to be in a covered or heated area?
Inclement weather makes installations difficult without cover. If possible, during inclement weather, we may request that you have shelter available.
Will you vacuum my vehicle when I get a door glass replaced?
Our technicians will vacuum any glass pieces found in your vehicle's doors as a result of glass breakage.
Does IAS Auto Glass Solutions just replace windshields?
Aside from windshields, we can also replace your door glass, vent glass, quarter glass and back glass on your vehicle.
What if my auto glass replacement need is not covered by insurance?
Contact us about competitive cash prices.
Do you offer window tinting service?
No, we do not offer window tinting service at this time. We partner with several local businesses that specialize in window tinting and we will help get you connected to a company near you.
What payment methods do you accept?
We accept cash, checks, master card, visa and discover card.
If I get a quote, what does my quote include?
Your quote includes the cost of the glass and labor and any required moldings. Local and state taxes are not included unless specified.
How soon can I get my auto glass work done?
In many instances, we can provide same day service or get you scheduled for service to be completed the very next day.